Georganna Hancock


Georganna Hancock's Web sites: Writer's Edge Blog & Writing Site; Website Creation for Writers; eBooks for Writers
Ms. Hancock was born and raised in Ohio. In high school she enjoyed creative writing and art and participated in the National Honor Society, French Club and the High School Days radio program. She was active in Y-Teens, her church, and a Junior Achievement company that produced weekly radio programs. She attended Northwestern University in Evanston, Illinois, and tutored in the Lawnwood Project. She was a member of the Zeta Phi Eta professional sorority and participated in many campus activities. She enjoyed having Dr. Bergen Evans for her advisor, and she was first published (a poem) while still an undergraduate.
Writing News and Features
She promptly moved to New England and then Florida, where she became a journalist. She first wrote for a weekly, The Broward Bulletin, which served the African American community in Fort Lauderdale. As a features writer and photographer for The Fort Pierce News Tribune, she continued campaigning for social justice issues. The Miami Herald lured her to work in four county bureaus before she left Florida and newspaper reporting to freelance for national magazines and other periodicals. She also managed to litter the literary landscape with poetry and a few unpublished novels.
Research and Analysis
After living all over the eastern half of the United States, Ms. Hancock emigrated to southern California. She became active in the San Diego Computer Society and several other community organizations while attending San Diego State University's graduate school. There she taught computer classes and consulted in the Social Science Research Laboratory. Following graduation with an M. S. in Psychology, Ms. Hancock taught business research for the University of Redlands, and worked as a research analyst with ScrippsHealth and the San Diego City Schools from which she retired in 2001.
Websites and Content
Ms. Hancock continues to help individuals and groups with writing and editing services. A new emphasis is creating websites for writers and original content for website owners. She is a contributor to Lockergnome.com, a frequent columnist for the San Diego Writers/Editors Guild newsletter, and a daily blogger at Writer's Edge.
Georganna Hancock's Web sites: Writer's Edge Blog & Writing Site; Website Creation for Writers; eBooks for Writers
Karen Villanueva
Karen Villanueva's Web site: Karen Villanueva Author Services
Karen Villanueva of Karen Villanueva Author Services is a publicist specializing in the promotion of authors. Currently living in New Mexico, she works with new and bestselling authors on a local, regional and national basis. She began her career in the recording industry in Toronto, eventually becoming national publicity director and a member of an award-winning team for a Canadian record company. Having promoted world-class actors; classical, jazz, and rock musicians; comedians; ice skating champions; and television show launches and films, Karen changed focus to working with authors after a stint with David Morrell (Rambo's dad, i.e., author of First Blood and a host of other best-selling books and the creator of Rambo).
John Bryans


From 1978 to 1984 John B. Bryans was Vice President at James A. Bryans Books, Inc.—a book packager based in New York, NY—where he helped to produce over 30 mass market fiction and nonfiction titles annually for Dell, Bantam, Jove, Zebra, and other paperback publishers. Among the many original books and series he developed for the Dell/Bryans and Dell/Emerald imprints were dozens of installments in Lee Davis Willoughby's "The Making of America"—the longest running series of American historical novels of all time with more than 50 titles and over five million copies sold.
In 1984, John started Blue Heron Press, Inc. in Manhattan, where he published an original line of mystery and romance novels. After releasing 18 titles for Blue Heron, in 1987 John founded Bryans & Bryans, a Connecticut-based book packager and editorial consulting firm whose clients included St. Martin's Press, Tor Books, Knightsbridge/Distican, Image Publishing, Business Journals Inc., and Zebra Books/Kensington Publishing. By the end of this decade John had grown fascinated with the potential of the personal computer, desktop publishing, and the Internet, and turned his energies to publishing projects involving digital technologies and cyberculture. In 1991 he was hired by a Bryans & Bryans client, Online Inc. of Wilton, CT, where he launched the "CyberAge Books" imprint specializing in titles about the Internet and online information. As Editor-in-Chief and Publisher of Online's book division, Pemberton Press, John acquired, edited, and published a successful line of technology titles including the company's bestseller, Carole A. Lane's Naked in Cyberspace: How to Find Personal Information Online. He was one of the first book publishers to experiment with and then to regularly utilize the Web to update and extend the value of print titles.
In 1998 John spearheaded the sale of Online Inc.'s book program to Information Today, Inc. (ITI) of Medford, New Jersey, and joined ITI as Editor-in-Chief (later Publisher) of the Book Publishing Division. At ITI John acquires and develops books and ebooks on such topics as library and information science, online research and the Internet, indexing, e-commerce, competitive intelligence, knowledge and information management, computer security, politics and the Web, K-12 education, distance learning, career development, science, medicine, and clinical research. In addition, he oversees a small regional imprint, Plexus Publishing, focused on Southern New Jersey—famous for its unique Pine Barrens and coastal ecosystems as well as for such popular tourist destinations as Atlantic City and Cape May. For Plexus, John acquires, edits, and publishes histories, illustrated field guides, and the occasional novel.
Among the notable books and series John has published in recent years are The Invisible Web by Gary Price and Chris Sherman, Web of Deception edited by Anne P. Mintz, Net Crimes & Misdemeanors by J. A. Hitchcock, Electronic Democracy by Graeme Browning, The Underground Rail Road (2005 Edition) by William Still, The Visible Employee by Jeffrey Stanton and Kathryn Stam, Making Space Happen and four other books by Paula Berinstein, the "Extreme Searcher" series by Randolph Hock, the "Super Searchers" series edited by Reva Basch, and the Annual Review of Information Science & Technology (ARIST) edited by Blaise Cronin and produced for The American Society for Information & Technology (ASIS&T), for which ITI serves as official book publisher.
John's favorite living writers are the novelists John le Carré and Jonathan Lethem. He wishes he had more time for leisure reading. He is passionate about music both as a listener and as an amateur singer-songwriter-guitarist who played professionally for a short time before embarking on his publishing career.
Paula Paul


Author Paula Griffith Paul is an award-winning novelist who usually writes mysteries, but her current novel, Crazy Quilt, is a literary novel. The main character is a woman whose body, marriage, and spirit have been ravaged by cancer treatment, but who fights her way back in a most unconventional way. Paula is donating one third of the royalities to cancer research. She will be doing a show for us soon.



Crazy Quilt
Paula was born on her grandparents' cotton farm near Shallowater, Texas, and graduated from a country high school near Maple, Texas. She earned a B.A. in journalism and has worked as a reporter for newspapers in both Texas and New Mexico. She's been the recipient of state and national awards for her work as a journalist.
Some of Paula's other works are:
The Barefoot Girl: A Novel of St. Margaret (writing as Catherine Monroe)

San Severino, Italy, 1340.
Fifteen-year-old Margharita is toiling in her family's meager field when a handsome gentleman rides in with a proposal of marriage. After only a few words with her father,Master Domenico Vasari tears Margharita away from the family she cherishes and the farm boy she loves-and hauls her off to a foreign, violent life, full of strangers and strange customs.
At the Vasari castle, she is given powders, perfumes, and gowns of silk. But for these fineries Margharita pays a dear price. Vasari beats her, viciously and without warning, even when she becomes pregnant. So Margharita begins to pray, fervently and furtively, to the Blessed Mother and Saint Mary Magdalene. For her safety, for her unborn child, and for the starving masses surrounding the castle walls. Only then does the Virgin Mother reveal Margharita's fate to her-and why she will forever be known as the Barefooted One.



The Barefoot Girl: A Novel of St. Margaret, Patroness of the Abused
Half a Mind to Murder
Dr. Gladstone confronts an epidemic of a mysterious illness, and one of the side effects is murder. She must visit an alienist in London to learn how to top the death and the madman who has set the epidemic in motion.
An Improper Death
When the body of retired Admiral Orkwright washes ashore wearing nothing save his wife's underwear, the entire village of Newton Upon Sea is shocked. When Dr. Gladstone uncovers the truth about his death, it's even more shocking than what he's wearing.



Improper Death
Symptoms of Death
Edward Boswick, Fifth Earl of Dunsford, hosted a small gathering of friends at his country estate, including the village's lady-doctor, Alexandra Gladstone. The noblest of the nobel, each of his intimates was in possession of title, land–and a secret vendetta against his host. And so,when their "dear Eddie" is found murdered in his own bed, the lords and ladies point to a helpless servant–and flee. But when Dr. Gladstone finds evidence suggesting otherwise in her autopshy of the late earl, her inquires lead her into a web of scandal and deceit.
Leading An Elegant Death
Ex-law student Jane Ferguson, a California girl stranded in Alabama, whose culinary expertise doesn't go beyond ordering a pizza, and whose flair for decorating never got beyond a sputter, is desperate for a job. She manages to get herself hired as assistant to local decorator and party planner Hillary Scarborough, whom Jane refers to as "the Martha Stewart of the South". When a dead body turns up in the house they're hired to decorate, they have to coordinate clues along with color schemes as they find themselves the new targets of the killer.
Deathday Party
Cassandra Bean, a local psychic, hires Jane and Hillary to plan a banquet in honor of a dead ancester. When the two of them arrive at the old Bean mansion in the backwoods of Alabama, they find Cassandra dead and the other members of the eccentric family convinced that the house is haunted by other ancestral Beans. Then a flash flood traps them all there and others begin to die. Jane and Hillary have no choice but to finish the job they were hired to do and try to avoid being finished off in the process.
Red Wine Goes With Murder
The stylish sleuths go from southern Alabama to the south of France to attend the prestigious cooking school of Madame Hulot. Before Jane and Hillary unpack their bags, they discover a corpse in a vat of Cotes du Rhone, full-bodied and robust–the wine, that is, not the corpse. Their search for the killer takes them on a wild spree along the Riviera, from the famed Monte Carlo Cassino to nude beaches and from quaint villages to a castle of one of the Knights Templar.
A Bad Girl's Money
Alexis Runnels, rich and rebellious, returns from the Great War in Europe in 1918 where she has served as a nurse. Now she's no longer content with the staid life of the southern aristrocacy in Houston nor of the empty fast life of the Jazz Age in New York. She meets Jon Calahan, several years her senior, married, and her father's business rival in the oil business–the perfect challenge. She becomes Jon's business partner and lover and finds herself in the oil wildcatters' fields of Midland, Texas where she has to come to terms with here-to-fore unknown truths about her past and a scandalous present.
Sweet Ivy's Gold
Ivy Barton leaves behind her home in Tennessee and her shattered innocence as well when she travels across the country with her husband, Alex. When Alex's unwise choices leave them penniless in the rough and tumble world of the Colorado gold fields in 1891, Ivy assumes the identity of saloon owner Montana McCrory to survive. A ruthless gambler named Langdon Runnels becomes her tutor not only for the business of gambling and saloon keeping, but for the art of life.
Last Summer I Got In Trouble
The trouble started when eleven-year-old Andy Bradford of Chicago came to Texas for a summer while his parents were away. He met a kid named Bernie, who didn't care about being cool. He also met Ricardo, who had broken the law by crossing the border from Mexico. Before the summer was over, Andy found himself being arrested and facing criminal charges. He would never forget the summer he got in trouble. It would change his life forever.
Sarah, Sissy Weed and the Ship of the Desert
When a ship unloads a cargo of cames in Sarah McCluster's hometown of Indianola, Texas, in 1857, no one will claim them, so the camels are set loose to tear up lawns and fences. Sarah and her friend, R.J. La Salle discover the camel ship was also importing illegal slaves, and very soon their lives are in danger. Sarah befriends a young slave girl and finds a most unique way to help her survive.
Geronimo Chino
Geronimo Chino, eleven years old, orphaned, and half Apache, half Pueblo Indian, runs away from a children's home to find his friend, Mr. Coleman, an old rancher. His adventures and misadventures both before and after he finally hooks up with the rough-edged old man teach Geronimo what it means to belong to a family.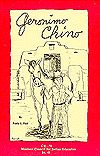 Geronimo Chino
Mick Halpin


Born in Iowa, Mick Halpin now resides in Dublin, Ireland. After earning a BA in History, Mick taught school for three years in South Louisiana and then worked briefly in the publishing industry in Orlando. A nine-to-five job in the IT industry now enables him to devote evenings to book fandom. Mick was a senior fiction editor at NFG Magazine and still heartily recommends the original, innovative fiction available in back issues from www.nfg.ca.
Since May 2005, Mick has been webmaster of Critical Mick: "Reviews Free of Rules." This site's Unruly Reviews of Irish and crime fiction try to capture the reviewed book's spirit and flavor. Often they fail, but hopefully provide entertaining reading all the same. The site also features author interviews, news, and some offbeat notes on ex-pat living.
Many readers believe that Irish literature ended with Joyce, Yeats, Beckett and Wilde. The truth is that it only began with these well-known figures. Two of Mick's interviews with contemporary Irish authors have been featured on The Writing Show: Kevin Stevens on January 30th, 2006 and John MacKenna on March 27th, 2006. More interviews are in the works!
Harriet Smart
Harriet Smart is creative director of Anthemion Software. She has written four historical novels and one contemporary novel, all published by Headline. She recently completed an MA in TV screenwriting.
Don't miss her Writing Show interview on writing the character based novel.
Visit Harriet Smart's Web site, where you can buy her Writer's Cafe story-building software.
Chris Baty
Chris Baty is a freelance writer and founder of National Novel Writing Month (NaNoWriMo). His work has appeared in the Washington Post, the SF Weekly, and Lonely Planet guidebooks. He is the author of No Plot? No Problem! A Low-Stress, High-Velocity Guide to Writing a Novel in 30 Days. His quest for the perfect cup of coffee is never-ending, and will likely kill him some day.
Last October, Chris stopped by The Writing Show to talk about NaNoWriMo. You can read the notes for the show here and listen to his highly caffeinated interview here.
Micah Dubinko
Contest judge Micah Dubinko is such a stickler for editing his work that he's producing a podcast to help him. Last November, he wrote a first draft of a novel during National Novel Writing Month (NaNoWriMo). Now he's podcasting his unfinished work and asking the world for feedback.
Micah Dubinko is a Senior Research Developer at Yahoo!, published nonfiction author, and geek. His book, Xforms Essentials, was published in hard copy by renowned tech publisher O'Reilly, and also online under an open content license, making it free for others to copy and modify.
In May, Micah stopped by The Writing Show to talk about his podcast, Editing Reality. You can read the notes for the show here and listen to his interview here.
Purchase Micah Dubinko's nonfiction book at Barnes and Noble:



XForms Essentials